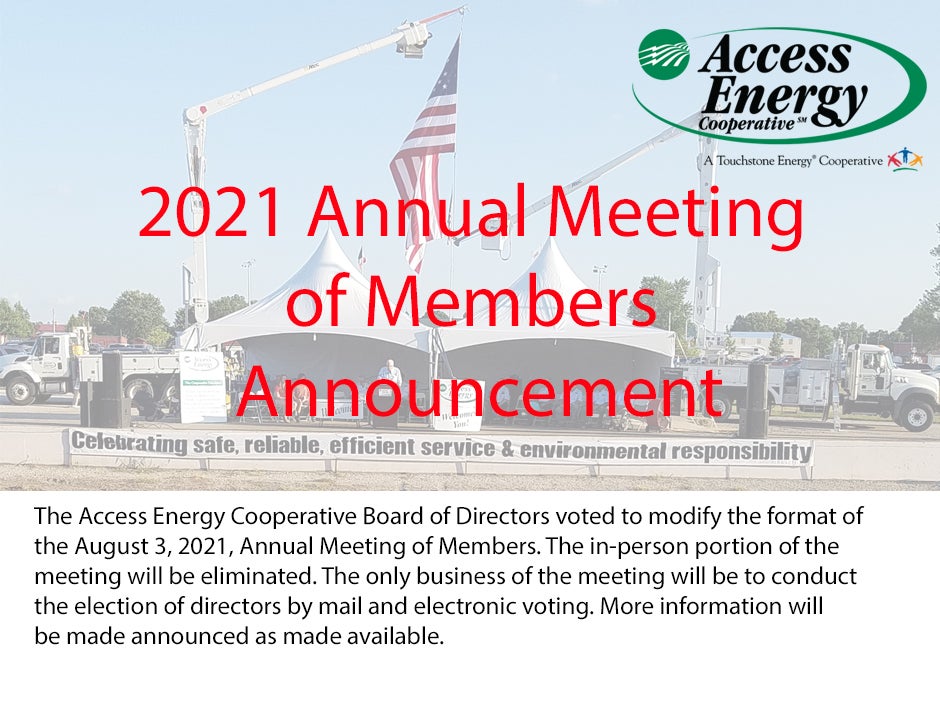 The Access Energy Cooperative Board of Directors voted at their regular meeting on February 18th to modify the format of the 2021 Annual Meeting of Members on August 3, 2021, to eliminate the in-person portion of the meeting and conduct the election of directors by mail and electronic voting only.
As everyone is still faced with uncertainties on the safety of gathering in numbers, current information available must be used to make decisions that affect future plans. This decision did not come easy for the board again this year; however, Access Energy Cooperative concluded it is the responsible choice to make. 
The cooperative encourages members to take part in the director election. Voting materials and instructions will be mailed July 7, 2021. The election results will be aired as a live Facebook event on August 3, 2021, at 7:oo p.m.