Area Served
Access Energy Cooperative serves over 9,000 homes and businesses in portions of ten southeast Iowa counties:
Davis

Des Moines

Henry

Jefferson

Keokuk

Lee

Louisa

Van Buren

Wapello

Washington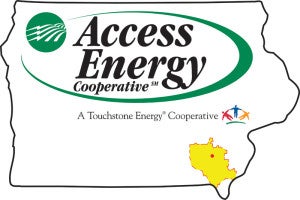 Districts
The cooperative's service area is separated into three districts for board representation.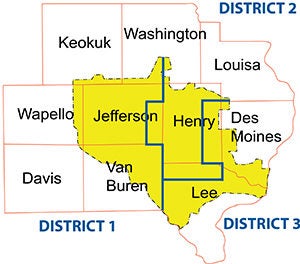 Headquarters
The Cooperative is headquartered in Mt. Pleasant and has a district outpost in Fairfield.
Over 2,200 miles of line are owned and maintained by Access Energy Cooperative. If you would like more information, please contact us.