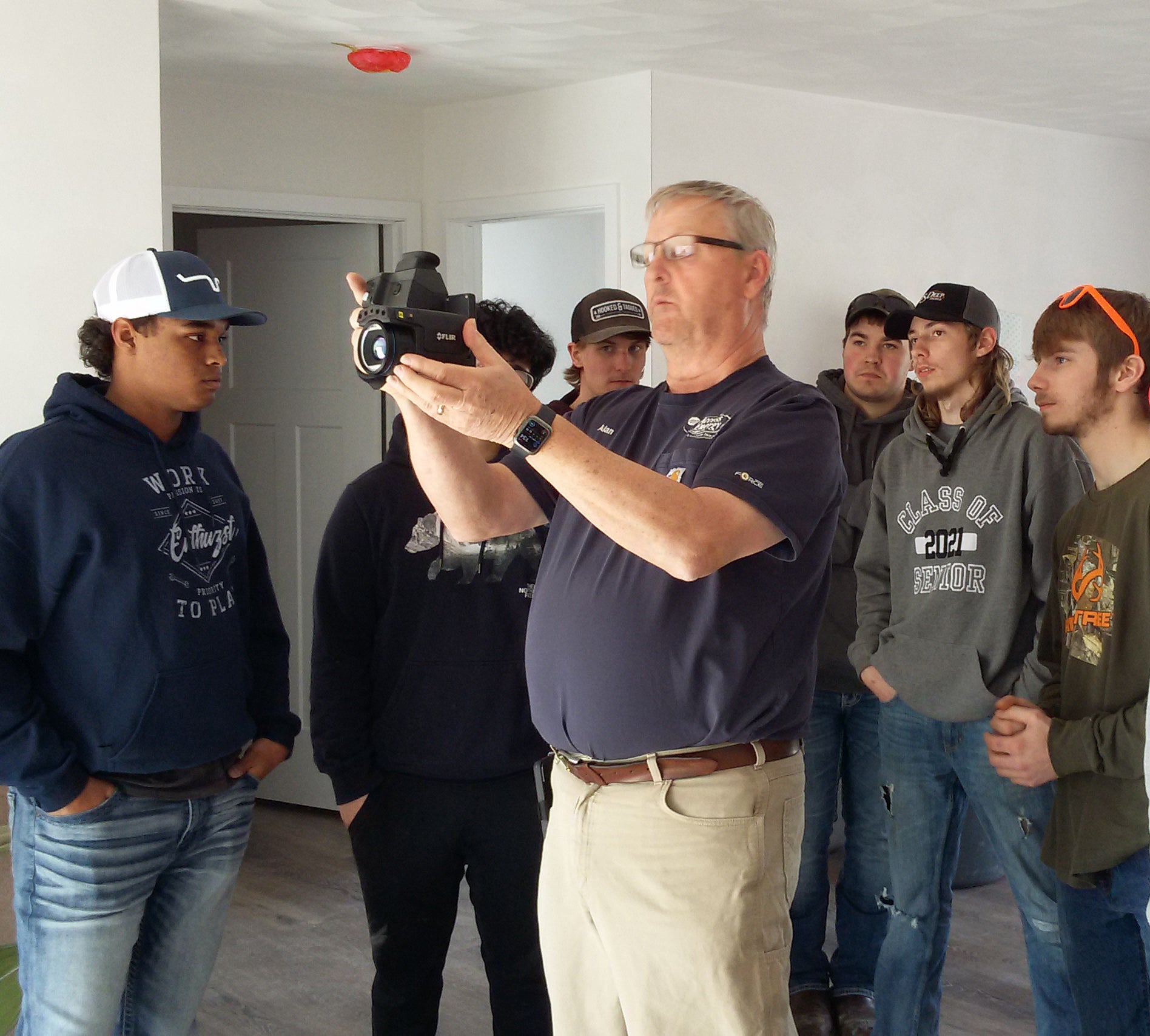 Access Energy Cooperative took our energy efficiency expertise to school this month, to help the Mt. Pleasant Community High School building trades class evaluate their work. This class focuses on the study of building concepts and current building practices. It provides the students practical, on-the-job experience of construction activities that include building a home. The finished product becomes a marketable structure.
The 2020-21 home is nearing completion and ready to see how well the students did on their energy efficiency building skills. Alan Raymer, Access Energy Co-op Energy Advisor, attended class and conducted an energy audit, with a blower door test and thermal imaging. He also talked with the students about various energy efficiency information he shares with members when he conducts an energy audit.
The students were commended on a great job on the home, as the blower door test and thermal imaging revealed a very tight, energy efficient home.