Access Energy Cooperative is happy to announce some new members to our cooperative team. Ben Smith and Kaleb Storts joined the cooperative this month as Apprentice Linemen. They both come to our cooperative from Missouri and enjoy hunting in their spare time.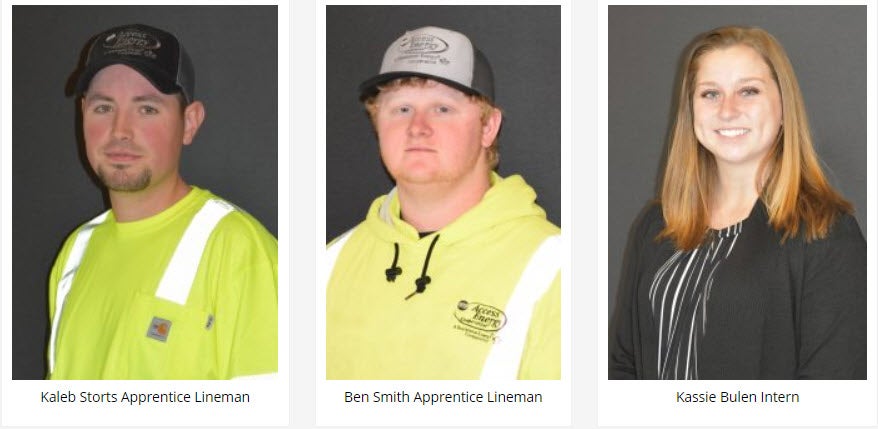 Kassie Bulen, a junior/senior engineering student from Missouri S&T will join us as a student intern. She will be working with our engineering team throughout the summer.
Please welcome them all to the Access Energy Cooperative team!